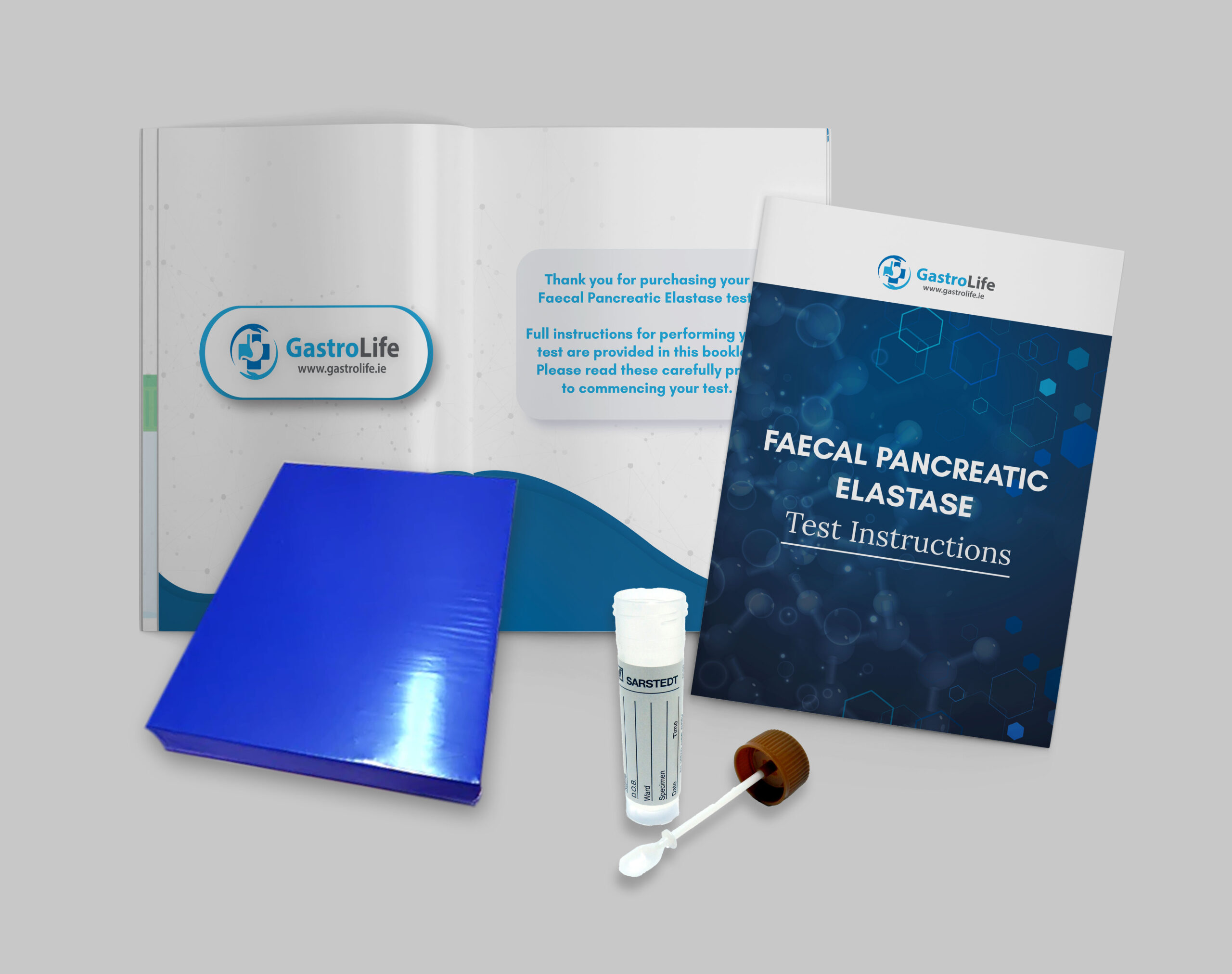 WHAT IS FAECAL PANCREATIC ELASTASE TEST?
The faecal pancreatic elastase test, or more commonly known as the stool elastase test, is used to access the functioning of the pancreas. This particular test detects the levels of the enzyme "elastase" in the stool.
The exocrine part of the pancreas produces the elastase enzyme. This enzyme is released into the small intestine to help the breakdown of macromolecules of food e.g. proteins
Elastase passes down the digestive tract and is eliminated via the faeces. Normal levels of elastase in the stool indicate an optimally working pancreas. However, abnormal values of elastase point towards a pancreatic abnormality.
There are a number of conditions that can lead to disruptions in the stool elastase levels including:
Pancreatic Insufficiency (EPI)
As the name indicates, exocrine pancreatic insufficiency (EPI) is a condition characterised by the underperformance of the pancreas (in terms of producing enzymes). The lower than normal level of the digestive enzyme by the pancreas hinders the process of digestion and therefore, malabsorption ensues.
Pancreatic damage may be the outcome of blockage of pancreatic ducts, recurrent inflammation of the pancreas, previous pancreatic surgery, etc. Patients suffering from cystic fibrosis, chronic pancreatitis (inflammation of the pancreas), and Shwachman-Diamond syndrome, are at great risk of developing EPI. It can also be linked to pancreatic cancer.
Faecal Pancreatic elastase level is a marker for pancreatic insufficiency.
SYMPTOMS: WHO NEEDS TO GET TESTED?
You should get tested if experiencing the following symptoms:
Bloating
Abdominal discomfort and pain
Unintended weight loss
Steatorrhea/greasy stools (high levels of undigested fats in the stool)
Malabsorption
Delayed growth in children
Malnutrition
Vitamin deficiencies
WHAT DO THE RESULTS INDICATE?
The reference values of pancreatic elastase test are:
Normal Level
Pancreatic elastase values greater than 200µg/g are considered normal and indicate a healthy pancreas.
Moderately High Levels
A value of 100-200µg/g is considered moderate pancreatic insufficiency.
Very High Levels
If the results show elastase values to be below 100µg/g, severe pancreatic insufficiency is expected.
HOW IS THE SAMPLE COLLECTED?
A stool sample container is used to collect the stool. The sample should be kept uncontaminated with urine or water and transported promptly to the lab as per the instructions in the testing kit.
HOW LONG DOES IT TAKE TO GET THE RESULTS?
Results typically take 10 working days once the sample has been received by the laboratory.
Testing Age: Adults & Children
Referral: No referral required
Results: Approx 10 working days
Testing Kit Fee: €95
FAECAL PANCREATIC ELASTASE TEST
Please click on the Buy Home Test Button below to purchase a Faecal Pancreatic Elastase test.
Please review the Terms and Conditions prior to placing your order. This can be viewed by clicking on the button below.
SHIPPING RATES & REFUND POLICY
This product can be shipped to the Republic of Ireland and Northern Ireland. Please click the shipping rates button below for further details.