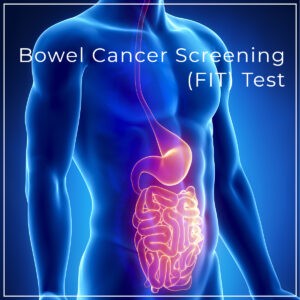 The medical world relies on two genres of procedures to treat your maladies. The first and prime procedure is a diagnosis which is followed by cure. The cure may be medicinal, surgical, or a combination of both.
Diagnosis is the pillar on which your treatment plan rests. Therefore, doctors leave no stone unturned to reach the exact diagnosis. In this search of truth, doctors found body markers associated with a disease. The markers include proteins, inflammatory cells, and so on, in your blood, urine, and stool, etc.
Diagnostic tests look for these markers in the body. One such test is the FIT test that is important for screening multiple health conditions.
FIT Test
FIT stands for faecal immunochemical test. This is identified as a screening test for colon cancer. The test looks for the presence of blood in the feces of the patient. Studies suggest that it is an effective screening test for colorectal cancer.
Eligibility Criteria For A FIT Test
The main aim of carrying out a FIT test is to screen for colon cancer at an early stage where it can be cured well.
As per the National Institute for Clinical Excellence, the following criteria must be met for a FIT test recommendation:
The patient is over 50 years of age and has reported unexplainable weight loss or abdominal pain
The patient is 50-60 years of age and experiences iron-deficiency anemia or significant changes in bowel habits
The patient is 60 or above and has anemia (with or without iron deficiency)
The American Cancer Society recommends that people with increased risk of bowel cancer may need to start bowel cancer screening before the age of 45
How Is FIT Test Performed?
Small quantity of stool is collected using the sample stick provided, and sent to the laboratory for analysis. If anything unusual is found during the analysis, one is recommended to carry out further testing. The presence of blood can be an indicator of polyps, inflammatory bowel conditions, hemorrhoids,  or bowel cancer. Polyps however are usually not dangerous, but there is little possibility of them developing into cancer later on.
The most frequently asked questions regarding FIT are discussed below:
Frequently Asked Questions (FAQs)
1.    What Does A Positive FIT Test Indicate?
A positive FIT test does not necessarily indicate that you are suffering from bowel cancer. There are a number of conditions (other than cancer) that can cause a bleed in the gastrointestinal tract and lead to a positive FIT test. These conditions include:
Hemorrhoids (piles)
Intestinal polyps
Inflammatory bowel disease
Ulcers
Research shows that FIT is an effective, authentic, and frequently used test to screen for colorectal cancer. It is true that blood in feces may be the only symptom of early colon cancer, however, it doesn't confirm the diagnosis.
2.    What Is Meant By A Negative FIT Test?
The absence of noticeable blood in the fecal contents i.e. a negative FIT test makes it unlikely for you to have cancer. Follow up with your medical professional or GP is always recommended.
3.    Can Hemorrhoids Lead To A Positive Test Result?
Yes, hemorrhoids can lead to a false positive FIT result.
According to a study published in the Yonsei Medicine Journal, the presence of hemorrhoids can lead to GIT bleeding which is picked up by the FIT test.
4.    How Soon Can I Get The FIT Test Results?
The lab usually takes 10-14 working days to compile the results.
5.    What Other Conditions Can Give A Positive FIT Test?
As already mentioned different conditions can cause rectal/intestinal bleeding that may give a positive FIT result. Some of these include:
Intestinal Polyps
According to a study, intestinal polyps can cause rectal bleeding which may lead to a false positive FIT report.
Hemorrhoids
Inflammatory Bowel Disease
6.    Is FOBT The Same Test As FIT?
Fecal Occult Blood Test or FOBT is similar to Fecal Immunochemical test (FIT) as it also tests the presence of blood in the feces. However, there are some differences between both the diagnostic tests that are mentioned in the following table:
FOBT
FIT
●  Old technology
●  Used to detect blood in feces when it can not be seen by the naked eye
●  Can detect blood from the upper digestive tract (stomach)
●  Lesser specific for lower GI or intestinal bleeding
●  New technology
●  Used to detect bleeding when there are no other signs and symptoms
●  Can only detect blood from the lower gastrointestinal tract
●  Has a greater specificity for intestinal/rectal bleeding
Conclusion
Fecal immunochemical test (FIT) is a cancer screening test that detects small quantities of blood in the feces. Rectal/intestinal bleeding may be the only sign of early-stage colorectal cancer. The test is highly specific for lower GI bleeding and is frequently used  as part of the national  screening  program for diagnosing colon cancer.