---
You don't want to mess up this winter feeling weary and sick around the clock. But for many people, that's exactly how the cold and flu season turns out.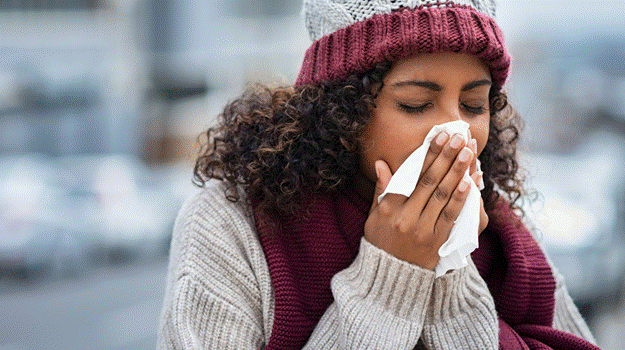 Care is always better than cure when it concerns your health and wellness, especially if you want to hit it big to the spring without getting infected with every virus you encounter.
Flu is a viral infection caused by the Influenza virus that badly affects your respiratory system. It is different from the common cold and stomach flu (diarrhea caused by viruses). Flu symptoms are more severe than common cold symptoms and can lead to lethal consequences.
Signs and symptoms of flu are usually more intense and begin abruptly. Almost everyone with flu has a low-grade or more severe fever and chills. Runny nose, body aches, headaches, and tiredness may also occur. Sore throat and cough can sometimes appear in flu patients.
How To Avoid Getting Flu This Winter
You don't need to be lucky to avoid getting flu or common cold when others are sick and bedridden. You only need a stronger immune system and the right preventive approach. Follow these simple strategies to keep yourself and your family healthier and happier throughout this winter.
Get Yourself A Flu Vaccine
The first and foremost thing to protect yourself against the influenza flu viruses is getting a flu vaccination every year. The best time to get a flu shot is before the end of October. If you haven't already, the second-best time is now.
According to the Center for Disease Control (CDC), influenza vaccines can mitigate the risk of visiting your doctor with flu by up to 60 percent.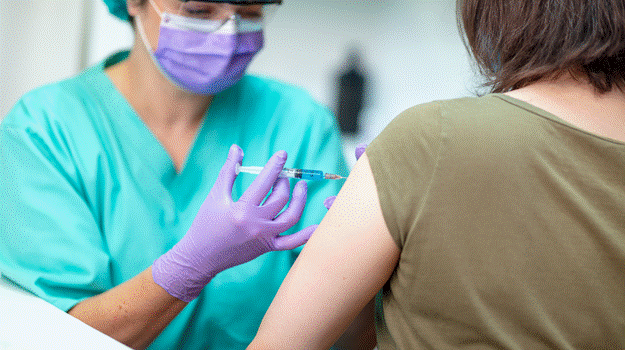 Flu vaccines are safe to use. Millions of people in the United States have safely received flu shots in the past 50 years. You won't get flu from the flu vaccine. However, like any other medicine, there are some flu shot side effects like fever, headache, nausea, and redness/swelling where a flu shot is injected. The flu shot side effects are very mild and go away on their own within a few days.
Strengthen Your Immune System
The immune system is like a defense army against foreign infections and pathogens. A stronger immune system can guard you against flu, common cold, and many other illnesses. To boost your immunity:
Eat fresh fruits and vegetables.
Drink plenty of water.
Take enough and good quality sleep.
Lower your stress level by some daily exercise or meditation.
Take vitamin B, C, D, and ZInc.
Bad lifestyle habits like smoking and drinking alcohol also take a toll on your immune function. Thus, it's better to quit it now for your betterment.
Follow Good Hygiene Practices
Good personal hygiene is a prerequisite to improving your health. Personal hygiene habits keep bacteria, viruses, and other germs at bay. It also makes you feel good about yourself, boosting your mental health.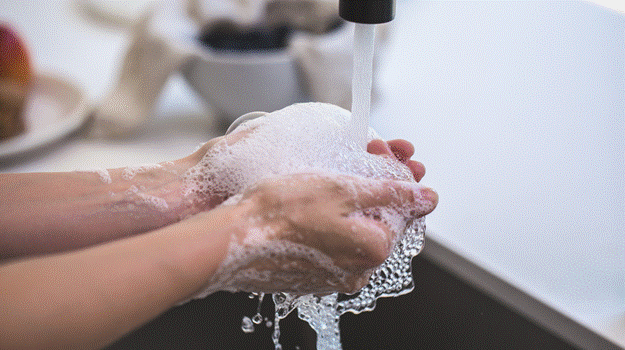 Bathe every day. Brush and floss after every meal. Trim your nails regularly. Wash your hands before preparing or eating your meals and after using the bathroom or coughing/sneezing. Always scrub your hands for 20 seconds. You can also keep a pocket sanitizer for times when soap and water are inaccessible.
Keep It Personal
There's love in sharing. But sometimes, that can catch hell on you. It is okay not to love your mates enough to share your personal items with them. No matter what, never share your toothbrush, towel, bar soaps, hair combs, razors, and utensils.
According to the National Health Service, influenza viruses can stay on surfaces for 24 hours. That is enough time for the germs to spread from one person to another sharing their personal accessories.
Regularly wash contaminated objects in hot, soapy water. It is better to use disposable cups, utensils, and towels whenever possible.
Drink Green Tea
Green tea has always been known as a health potion. It is probably due to high amounts of flavonoids in it. Flavonoids are potent antioxidants that help prevent the replication of viruses in the body. A 2005 study published in the Journal of the American College  Of Nutrition showed that several cups of green tea a day could significantly improve your health, including low blood pressure and reduced risk of a heart attack.
Take Home Message
Flu is a contagious viral infection that can lead to serious health consequences. To avoid getting the flu this winter, get yourself a flu shot, maintain good hygiene, and never share items of your personal use with anybody else. Immediately visit your doctor if you feel any flu symptoms to get promptly treated.