Recently, GastroLife was delighted to be featured as one of Letsbuyhealthcare's clinical providers. Letsbuyhealthcare is a new and exciting platform where anyone can avail of private healthcare even if they do not have private health insurance. As well as offering testing services for gastric, intestinal, and colonic symptoms, letbuyhealthcare provides a wide range of testing, surgery, and consultation options for different categories such as those shown in the image below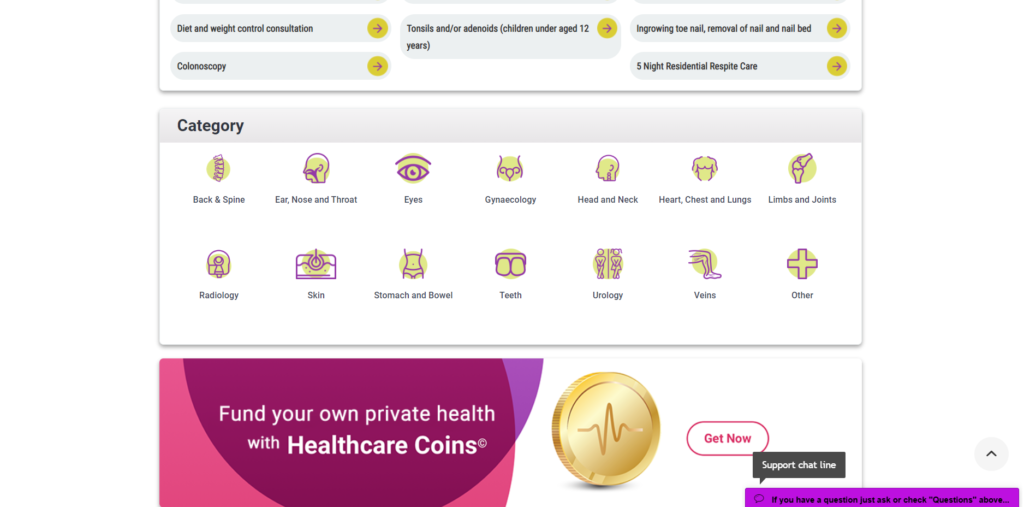 You can then simply search each category (as well as the search bar option), to get to the relevant section. For example, someone suffering from digestive symptoms, can select one of the options below relevant to their requirements. The cost and waiting times are shown beside each test as well as information about the procedure/consultation/investigation.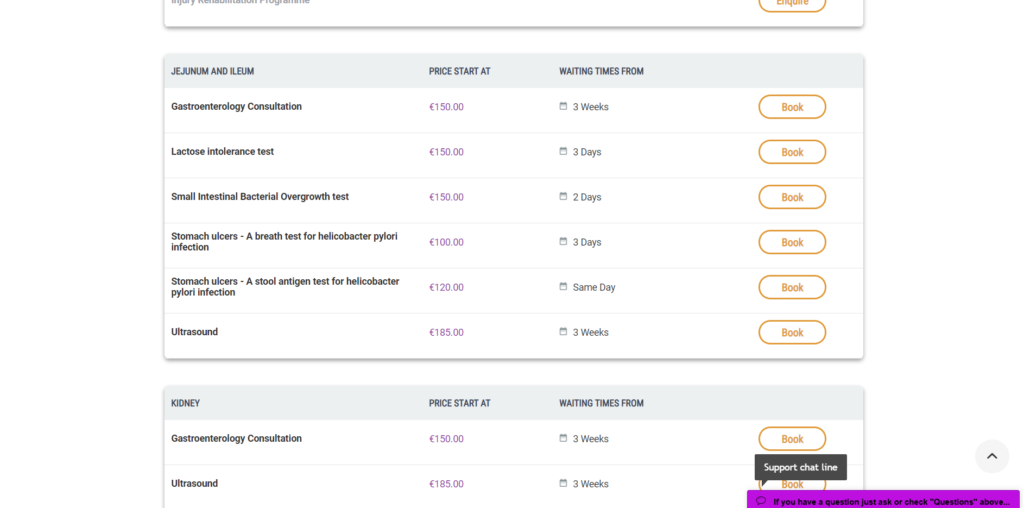 As quoted from their website
Letsbuyhealthcare has a simple aim: to provide an easy way for people without private insurance to quickly access quality private healthcare. In an ideal world, people would receive their healthcare treatment quickly and safely and then get on with their lives. But this is far from the reality – as those without private health insurance, waiting in long queues, know only too well. Now there is a better way. Working with healthcare professionals in private hospitals and other healthcare providers the Letsbuyhealthcare team has developed a new way to access, on-line, the best available private healthcare. For the first time all the essential information you need to select and book a private hospital or healthcare professional is available with just a few clicks. Letsbuyhealthcare will continue to grow and add other hospitals, other medical providers and more treatments.
To book an appointment, visit https://letsbuyhealthcare.com/ You can search, choose, and book appointments at the click of a button. Your healthcare provider will contact you directly when you have booked your preferred option.
Gastrolife tests can also be booked directly https://gastrolife.ie/book/ or purchased from our online store https://gastrolife.ie/store/