Do you know that almost 68% of the world population has some kind of lactose malabsorption? Lactose intolerance and milk allergy are two common problems and can affect both children and adults. Read on to learn their symptoms, treatments, and how they differ from each other.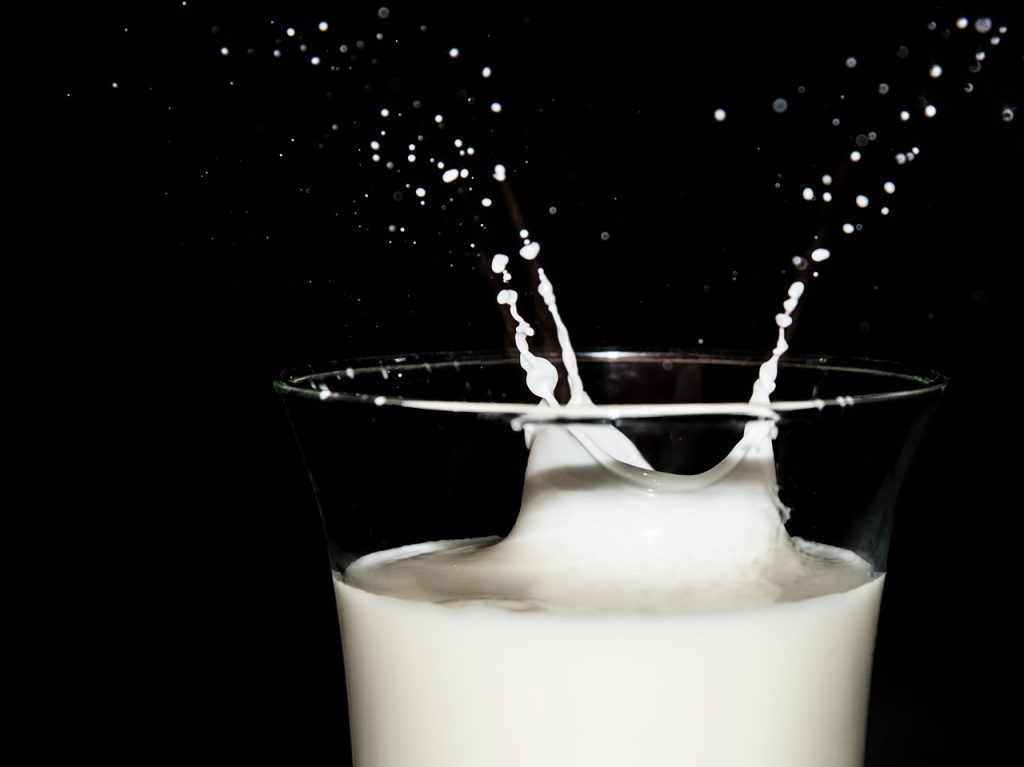 Due to the resemblance in connotation, milk allergy and lactose intolerance are often mistaken as the same diseases. It is essential to know the difference between both terminologies as careless milk intake while misdiagnosing yourself can prove to be harmful. Moreover, one of these conditions is more intense than the other one.
Lactose intolerance is the inability of a person's body to digest the milk's sugars adequately. On the other hand, milk allergy refers to the adverse response of a person's body to milk proteins. Milk allergy is more severe than lactose intolerance and can affect your entire body.
Having a brief and salient knowledge of the symptoms of both conditions can be valuable. Here is a quick explanation of both conditions so you can save yourself a handsome amount of trouble!
Lactose Intolerance
Lactose intolerance occurs due to deficiency of lactase enzyme in the body. Lactase helps breakdown lactose (a sugar found abundantly in milk and dairy products). For milk digestion, lactose needs to be broken down into smaller sugars e.g. galactose and glucose.
In children with lactose intolerance, it can occur due to a genetic defect causing deficiency of lactase enzyme. However, even if you had sufficient lactase enzyme in childhood, its function begins to diminish after 21 years of age.
In adults, lactose malabsorption and intolerance can occur as a result of Secondary Lactase Deficiency. Secondary Lactase Deficiency occurs when injury to the small intestine or certain digestive disease reduces the amount of lactase a person produces. Examples would include coeliac disease, IBD, SIBO. As mentioned above, Lactose is broken down to glucose and galactose by the enzyme lactase which is released from cells in the brush border​ of the intestine. Because lactase is found most abundantly at the tip of the intestinal villi, it is more vulnerable to intestinal disease that cause cell damage than other sugars​
​
Symptoms of lactose intolerance
Symptoms may be mild or severe depending on the degree of lactase deficiency and the amount of lactose consumed.​
The most common symptoms of lactose intolerance are:
● Diarrhea
● Indigestion
● Stomach ache
● Abdominal ache
● Flatulence
● Abdominal bloating
● Distention
● Nausea

Treatment
There is no permanent cure for lactose intolerance. However, it can be tackled to a great extent by avoiding foods containing lactose. If Secondary Lactose Malabsorption is suspected, treating the underlying cause can reduce damage to the lactase producing cells in the intestine. Taking the lactase enzyme itself, in the form of supplements, is exceptionally fruitful too.
Milk Allergy
Milk allergy occurs due to a hyper-active response of your immune system against the proteins present in milk and other dairy products. The immune system mistakes milk proteins as harmful invaders to your body and launches an immune response to neutralize milk proteins.
Symptoms of milk allergy
In milk allergy, you can have some symptoms of lactose intolerance, and other specific symptoms that are consequences of immune response against milk proteins. These include:
● Rashes
● Hives
● Inflammation, usually of lips and face
● Congestion in throat
● Difficulty in swallowing
● Wheezing
● Blood in the feces, usually in babies

Consulting with your doctor can help you get a quick diagnosis, along with the tips and ways you can help yourself.
Treatment
If you have a milk allergy, avoiding dairy foods is more crucial. You should read the ingredients of products while buying them.
Testing
You can test for lactose malabsorption with a lactose breath test. For more information visit https://gastrolife.ie/terminology/lactose-malabsorption-test/
Takeaway
Thankfully, there are a lot of products these days that are lactose and dairy free. Getting the vitamin D and calcium through your diet is necessary too. Since dairy products are the best vitamin D source, finding alternatives can help you lead a healthy life. You can add hard cheeses, green vegetables, dry nuts, fruits, fish, beans to your diet for calcium sufficiency. If you face severe allergic reactions, it is essential to visit your doctor right away.