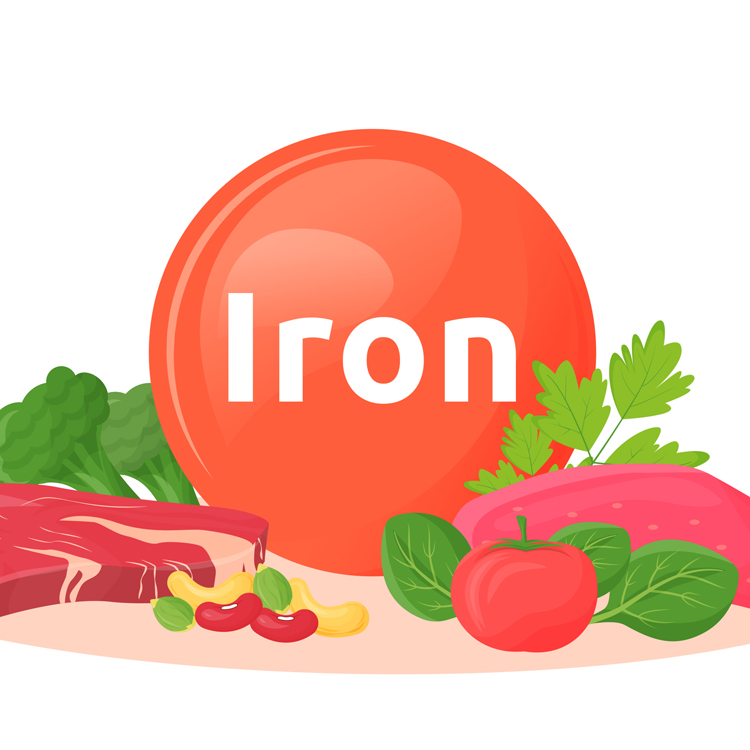 Ferritin is a protein in cells that contains iron, it reflects the level of stored iron in the body. Having enough iron stores is important, a ferritin deficiency can deplete iron stores quickly. There are two types of iron found in food, haem and non-haem iron. Haem iron sources are found in foods such as meat, poultry, and seafood. Non-haem iron is found in lentils, eggs, fortified cereals, kale, spinach, and other plant foods. Haem iron is better absorbed than non-haem iron. Eating food high in Vitamin C at the same time, can help absorb non-haem iron more effectively. Consuming tea, coffee, wine, or calcium rich foods when eating iron containing foods, may affect iron absorption.
A low ferritin blood result suggests your iron stores are low, indicating a deficiency. Iron deficiency can result from not eating enough iron rich foods, intestinal conditions that affect absorption, heavy bleeding e.g. excessive bleeding during menstrual cycle, internal bleeding. Low ferritin levels may lead to iron deficiency anaemia. Iron is important for haemoglobin synthesis (a protein that transports oxygen in red blood cells to body tissues), energy production; by converting food to ATP for cellular energy, cell division, immune system, brain function, and regulate body temperature. The recommended intake of iron increases during pregnancy. Symptoms of low ferritin levels may include dizziness, fatigue, weakness, headaches, pale skin.
If your ferritin levels are high, it suggests that your body is storing too much iron, a condition called hemochromatosis. However, there are other causes for elevated ferritin levels. Symptoms of high ferritin levels may include stomach pain, heart palpitations, joint pain. High ferritin levels may also affect the pancreas and liver.
What is the difference between iron and ferritin? Iron is an important mineral present in red blood cells that carries oxygen to cells in the body. Ferritin on the other hand is a protein that stores iron and releases iron when the body needs it. The highest concentrations of iron are found in cells in the liver and immune system. When more red bloods are being produced, ferritin is released from cells and binds to transferrin which transports the ferritin to the site of red blood cell production.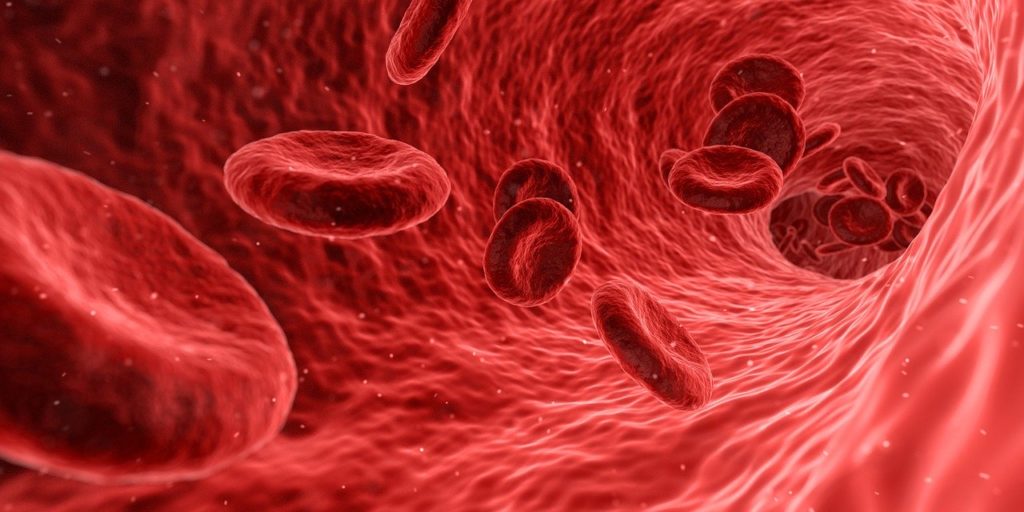 Ferritin levels are measured with a blood test. For those with high levels of ferritin, regular blood tests may be undertaken to monitor levels. It is recommended to perform the test in the morning following an overnight fast. You can measure your ferritin levels at home. Click the button below for more details.