Depression is your body saying, I don't wanna be this character you are playing. I don't wanna hold up this avatar you've created in this world. Your body needs deep rest. It needs deep rest from the character you're playing.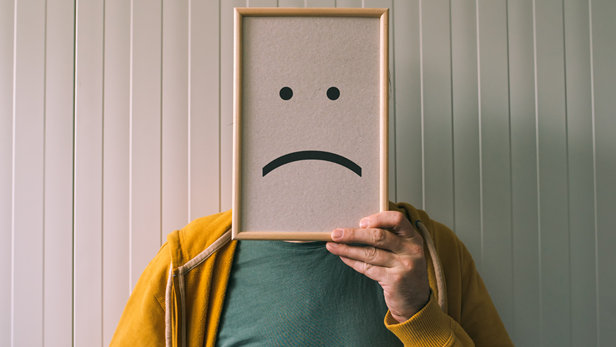 Well, this may seem a motivational definition of depression. It also tells you the easiest way to enjoy your life as you did as a child.
However, depression is a serious mental illness and needs to be treated as such. Major causes of depression include brain diseases, certain medicines, drugs, alcohol, and stressful life events. Also, some medical illnesses such as thyroid problems and mineral deficiencies can mimic the symptoms of depression.
Depression symptoms can include consistent feelings of sadness, emptiness, and loss of interest in any activity. It has a negative impact on how you feel and behave, leading to emotional and physical problems. You feel sad and empty, having no interest in any activities. It hurts to know that depression impacts 7.1% of Americans at any stage of their lifetimes. According to the CDC, depression is the primary cause of disability in adults aged 15-44 years old.
However, a 2006 depression study has shown that more than 50% of clinical depression patients show improvements within the first 4-6 weeks of starting treatment. Read on, and we'll discuss the top 5 proven tips to overcome depression.
Signs And Symptoms Of Depression
The emotional pain of depression is more severe than the pain of broken legs. People suffering from clinical depression (being so depressed to have physiological symptoms) share more or less similar depression symptoms as given below:
A low mood
Fatigue
Lack of energy
Depressed mental state
Lack of pleasure in activities that you previously enjoyed
Loss of libido
Unintentional weight loss (or gain)
Disturbed appetite
Inability to concentrate
Repeated thoughts of self-harm and suicide (suicidal ideation)
Excessive sleeping
Wanting to go recluse
Who Gets Depressed- Risk Factors For Depression
At some point in their life, nearly everyone gets depressed- Even those living in ideal circumstances. Many factors play a role in depression.
Biochemistry: Imbalances in the levels of certain neurotransmitters (dopamine, serotonin, and norepinephrine) can significantly contribute to depression signs and symptoms.
Genetics: Depression research showed that close relatives of people with depression are at a higher risk for the disease. There is a 70% higher risk for the second twin to become depressed if the first one is.
Personality: People with pessimistic and self-destructive (alcoholic, addict) behaviors are more likely to experience depression. People with low emotional IQ can get easily overwhelmed by stressful life events.
Environmental Factors: The environment one lives in can also contribute to depression. Continuous exposure to violence, abuse, and poverty can make people more vulnerable to depression.
How Long Does Depression Last
It depends on your lifestyle and whether or not you get proper treatment for it. You may recover on your own, but it may take weeks, months, or even years. However, you can recover faster than otherwise Theith medicines and adequate therapy for depression.
How To Cure Depression
Depression is a treatable mental illness. Research has shown that more than 50% of people with depression respond well to treatment. Different types of depression treatments and cures are available. We recommend that you consult your psychiatrist for which treatment may work best for you . 5 common depression cures are as follows:
1. Medical Treatment
Medical treatment for depression focuses on balancing the brain chemistry of the patients. Antidepressants work one way or another to balance various neurotransmitters involved in brain functioning. These are not sedatives or tranquilizers and don't have any stimulatory effect on healthy people without depression.
Patients on antidepressants may show improvements within the first week. However, significant improvement may take up to three months. Psychiatrists recommend patients continue medicines for six months after they've improved.
Maintenance therapy may be suggested for chronic depression and to prevent further episodes.
2. Psychotherapy
Psychotherapy should be considered by patients prone to or suffering from depression. It involves a psychiatrist or any trained person who establishes a relationship with the patient.
Psychotherapy is initially based on verbal sessions and mainly depends on a discussion between the patient and the trainer. Counseling also helps in coping with negative thoughts and symptoms.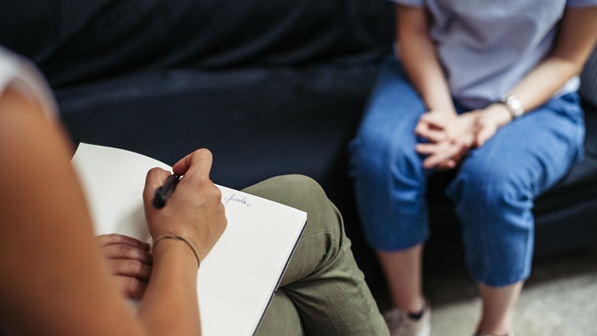 Cognitive-Behavioral Therapy (CBT)
It is the most common and popular psychotherapy branch that mainly focuses on changing a person's thinking and behavior.
The cognitive part of the therapy aims at changing a person's thoughts and mood, while the Behavioral part focuses on the patient's behavior and actions.
A 2017 research proved CBT to be effective in curing depression. However, half of the patients in a study relapsed following successful CBT sessions.
3. Light Exposure Therapy
Seasonal affective disorder (SAD) is a type of depression that occurs in a particular season. This type of depression is treated by exposing the patient to doses of white light.
White light has a positive effect on a patient's mental condition. It improves the patient's sad and gloomy conditions. The therapy also elevates the mood, creating a positive environment. A 2016 study has established the efficacy of light therapy in treating depression.
4. Meditation and Exercise
Victims of depression should try taking out time for themselves to practice meditation. Meditation is of prime importance when it comes to treating depression. It causes inner peace and a feeling of calmness. The time for meditation should be increased gradually to achieve better outcomes.
A 2016 research on depression showed that mindful meditation practices could lower the chances of depression relapse in patients who have improved. Another painful showed meditation to improve depression signs and symptoms when practiced daily.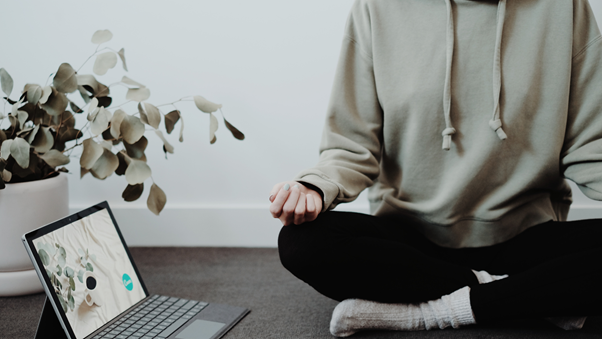 Add exercise to your busy schedule. Exercise releases endorphins in your body, which are natural painkiller hormones and improve mood.
Conclusion
Depression is a treatable mental illness. Patients have shown significant improvements in depression symptoms within six weeks of treatment. Anti-depressants, psychotherapy, light exposure therapy, and stress relaxation techniques are effective depression cures. Consult your psychotherapist to choose the treatment best suitable for you.