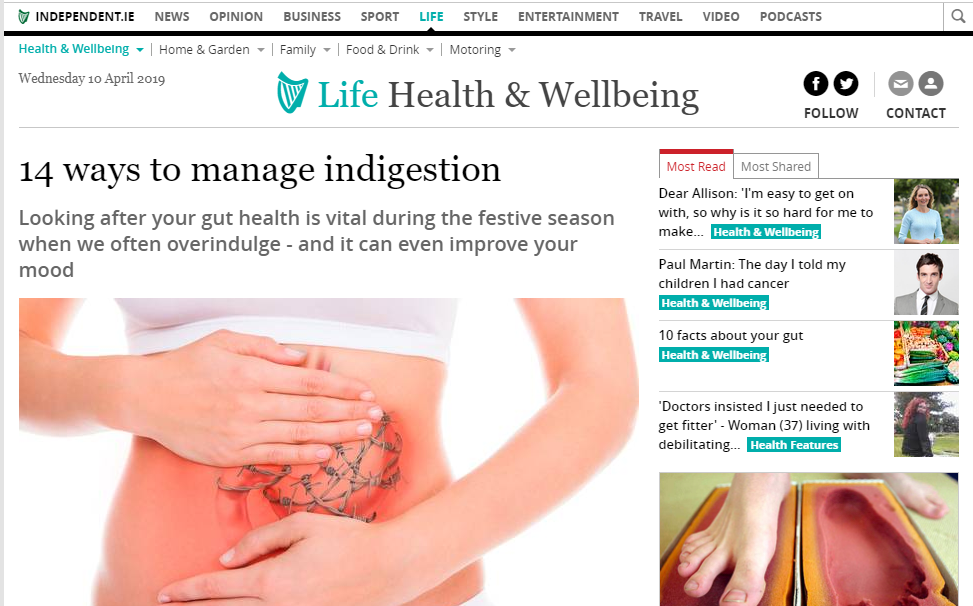 This month we were contacted by a journalist from the Irish independent looking for expert opinions on how to manage digestive symptoms over the festive period.
A lot of us tend to indulge over the holidays and it can take its toll on your gastrointestinal system. Some people may experience a lot of heartburn and stomach burning, excessive belching, bloating, abdominal discomfort, fatigue, and even altered bowel habit. This can be down to the type and amount of food and drinks consumed.
If there is too much bacteria present in the small intestine, eating too many of those Christmas chocolates, cakes and sugary drinks can make symptoms a lot worse. Bacteria in the intestine love sugary foods as they are very easy to break down and are used for food by the bacteria. When the bacteria eat up the food, they produce a lot of gas and other products as a result of how they live and feed in your small intestine. These nasty gases and short chain fatty acids that the bacteria make can cause a lot of symptoms such as fatigue, brain fog and of course gastrointestinal symptoms such as bloating, diarrohea, constipation, nausea, flatulence. A lot of the symptoms tend to be quite similar to those of irritable bowel syndrome (IBS). Some people may only experience one symptom while others may have a combination of symptoms.