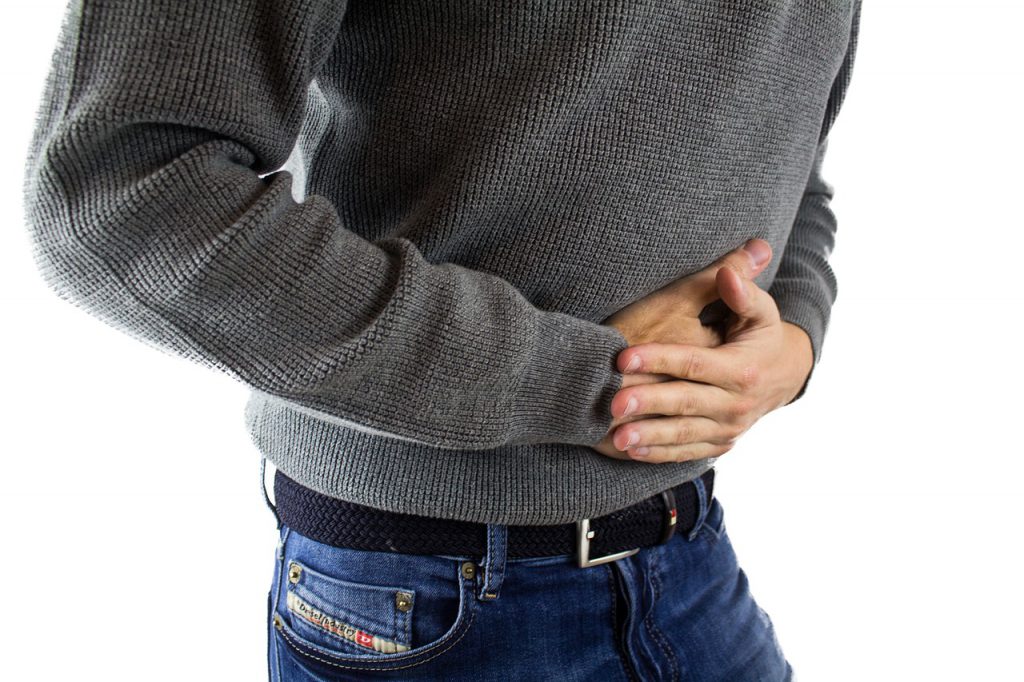 Irritable bowel syndrome (IBS) is a common condition reported to affect around 10-15% of the population. It is a chronic functional and sometimes debilitating disorder of the gastrointestinal tract that can impact quality of life. IBS is classified into four categories; IBS-D (IBS with diarrhoea), IBS-C (IBS with constipation), IBS-M (mixed diarrhoea and constipation), IBS-A (Alternating diarrhoea and constipation).
IBS often has no known cause, however there is an association between the development of IBS symptoms and gastrointestinal inflammation, inflammatory bowel disease, food poisoning, genetic factors, and small intestinal bacterial overgrowth (SIBO). The most common cause of IBS is from food poisoning. Risk factors associated with the development of IBS from food poisoning include the severity of food poisoning, if you are female, was there antibiotics required, were you sick for more than 7 days, and psychological factors such as anxiety. Some people may not recall the food poisoning episode but that does not mean that it did not happen. Often food poisoning is mild and can be confused with the onset of IBS symptoms.
When you are exposed to food poisoning, your body produces antibodies to fight the foodborne illness. These antibodies attack Vinculin which is an important protein for nerves. In turn, the motility in the small intestine is affected and this can lead to the development of SIBO.
SIBO is an overgrowth of your normal small intestinal bacteria. When this happens, gases such as hydrogen, methane and carbon dioxide are produced giving rise to gastrointestinal symptoms and may lead to impaired nutritional uptake. Some people may experience one symptom such as bloating, nausea, diarrhoea, constipation, abdominal distension, fatigue, mixed bowel habit, loose stools, flatulence, belching, reflux, joint pain, acne rosacea, brain fog, cramps, intestinal gurgling, weight loss/weight gain, slow intestinal transit, or some people can be affected by a combination of symptoms. As SIBO can result in the inability of the intestine to function properly, this may significantly affect the absorption of nutrients and damage the lining of the small intestine which can contribute to leaky gut.
There is a new blood test that has recently been developed to detect IBS, but this is currently only available in the US. This blood test measures the presence of the two antibodies found in food poisoning. If the test is positive for these antibodies, there is 98% correlation that the IBS in question is due to food poisoning.
The good news is that these antibodies will diminish over time, but you need to try and prevent getting food poisoning again. If you have IBS you are approximately 2.9 times at a greater risk of getting food poisoning than someone without any pre-existing IBS. SIBO does need to be addressed with either prescription or natural antimicrobials as part of the treatment process.
SIBO testing can be done in Ireland and is carried out in our Dublin or Kildare clinics. Home kits are available for those unable to travel to the clinic for testing. The Hydrogen and Methane breath test is used to detect SIBO and all investigations are carried out by a fully accredited Gastrointestinal Physiologist. This is a simple and non-invasive investigation. A baseline breath sample is measured by blowing directly into the analyser. Following this, you will be given a testing solution to consume. You will then be called into the clinic room at regular intervals of 20 minutes to repeat the breath samples. Between samples, you are free to read a book/watch your tablet. If you would like more information on SIBO or any of our other tests, please feel to contact me.